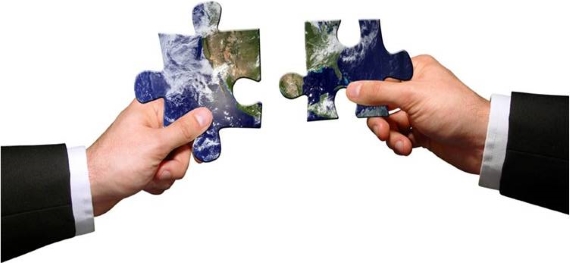 Why spend a long time in vain looking for local programmers and other IT professionals when highly qualified and cost effective software specialists are available in Russia? Since 2012, we have been offering solutions for all companies suffering from the shortage of IT manpower. Our company, German Russian Software Engineering GmbH, registered in the Commercial Register Mannheim, specializes in beneficial implementations of software projects in cooperation with Russian specialists for companies in German-speaking countries. We have about 35 staffers in St. Petersburg and the access to around 300 more specialists to work on more projects as needed.
Cooperation with Russia is very easy
All of our longtime customers initially considered it difficult to integrate external resources from St. Petersburg into their development tasks. By now they have no hesitation to trust us, because starting a project with us and successfully completing it proved to be very easy. For the most part, it is based on the following three success factors:
Availability
German project management
Temporal and corporate culture proximity
Each project is supervised by a manager from Germany who keeps in touch with the customer and coordinates the development team in St. Petersburg. With ongoing development tasks, our Russian developers are intensively involved in the customer's challenges. They become part of customer's development department. If you need more specialists, we will find them in the short term, usually within 4 weeks, and work them in quickly.
Excellent trained programmers
The cooperation with Russian IT specialists works so well due to the hardly noticeable time difference and the fact that Germany and Russia do not differ so much in culture. Our employees in Russia have a similar approach to work and quality as their German counterparts. The specialists in St. Petersburg speak excellent English, and they are well trained. Most of them have successfully completed their educational studies in mathematics, physics or computer science at prestigious universities.
Specialists in our Team
For example, GR Software Engineering has a .NET team in St. Petersburg, which has developed several systems from scratch. We support many customers migrating from their existing legacy platforms to the .NET platform. Our specialists' field of expertise also includes the development of software for microprocessors with ARM architecture, FPGA programming, extensive experience in C++ (for both embedded and PC software systems), Java Enterprise Edition, various PHP frameworks and JavaScript frameworks like Angular, React and Node.js. In the field of automation technology, our developers have projects implemented with PLC, SCADA and DCS (Distributed Control System) programming. We cover all phases of the development process, from conception to final testing. Our customers appreciate the quality of our work as well as our punctuality and fair costs.