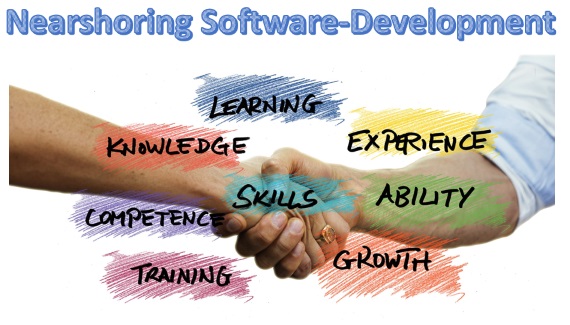 Preamble
This essay regarding nearshore strategies in the field of software development is based, among other things, on various considerations made by the Software Association of the VDMA (Verband Deutscher Maschinen- und Anlagenbau) in 2001. They have lost nothing in their topicality.
Many companies and other organizations are currently facing the challenge of improving their operational efficiency and cost structures. In recent years, the share of R&D expenditure in the IT area of most companies has grown disproportionately in relation to the overall growth in sales. This ratio is likely to remain high in the coming years, as many technologies are undergoing change, e.g. electric mobility. With the economic slowdown and continuing shortage of skilled workers, which German companies have been experiencing since the end of 2018, this is a painful process that calls for optimization programs.
There are various strategic approaches available. An essential feature of most of these concepts is the outsourcing of product development, R&D tasks and projects to external suppliers. Nearshoring helps to transform fixed costs into variable ones.
Definition of Nearshore / Offshore
Offshore = In the USA and Great Britain the topic "Offshore Development" established itself a long time ago. When cooperating with remote business partners (mostly Indians), large corporations began to outsource the support of legacy applications and programming activities to global Indian IT groups as early as the 1980s, and later increasingly spread to business processes and end-to-end development activities. The topic of offshore IT outsourcing is therefore more than 20 years old and no doubt a fashionable one. The importance of the topic has only grown slowly (but steadily) in this country so far and it will certainly form a core topic in the IT field for the next 10 years.
Nearshore = EU + Candidate Countries
Nearshore refers to the assignment of tasks across nearby countries such as Poland, the Czech Republic, Hungary or Romania. In contrast to the "Offshore" topic, this trend has developed more slowly, as it can be observed that medium-sized companies predominantly make use of such nearshore structures. Russia plays a special role here.
Backgrounds
The background to outsourcing developments from one's own company and having them carried out by an external service provider is manifold. First, the external development service can be subdivided into different models. The models are differentiated with respect to type of cooperation:
Mediation (Off-site/On-site)
Extended workbench (Off-site)
Partnership-based cooperation (Off-site/On-site)
Work contract (Off-site)
Not all the models mentioned are suitable for all suppliers from all countries. As mentioned above, a distinction is made between offshore and nearshore development for external services.
Each country implicates different advantages and disadvantages, which will be presented here by country. When choosing a suitable service provider, a detailed analysis of own requirements and expectations is always necessary. Based on this, the profile of suitable service provider can be created very quickly. The vast majority of providers for nearshore/offshore services are from Asia: India, China, Malaysia and the Philippines, as well as from Eastern Europe and the Russian Federation.
In the following we would like to explain the possibilities offered by the Russian Federation, as well as the following aspects:
Infrastructure
Cost advantages—whereby the total costs are considered here
Education / Training system
Quality / Quality awareness
Cultural and mental kinship
Language skills (English / German)
Experience / Density of offer – Number of service providers and breadth of offer
Nearshoring in the Russian Federation
Thanks its clients, Russia has established itself as an important nearshore partner and a very serious competitor. The IT sector is growing steadily and it can be assumed that the growth rate in the next few years will be within a 2-digit range. More than 500,000 engineers and computer scientists work in Russia. The density of engineers and computer scientists in relation to the total population is particularly high in the Russian Federation. The special strength is in technical university education there. Cooperation on the basis of technical tasks is particularly easy due to the outstanding experience gained from industrial and military projects as well as in the fields of energy and communication technologies. The infrastructure in such centers as Moscow, Novosibirsk and St. Petersburg is excellent. The proximity to universities allows easy access to very well educated young people. Approximately 75,000 students of economics and computer science graduate every year. Time zone difference is very small; and the flight time to the major conurbations is about 2.5 hours.
Entry to and exit from federal subjects of the Russian Federation is problem-free, although a visa is required. Since Russian employees are more technical than business-oriented, it is necessary to set up a clear and structured project management. The problem-solving ability and creativity of Russian employees is clearly visible. This has its origin in the type of training and the pronounced "trial and error" mentality. As a result, there is a much stronger cultural affinity between German and Russian companies as compared to, for example, Asian partners.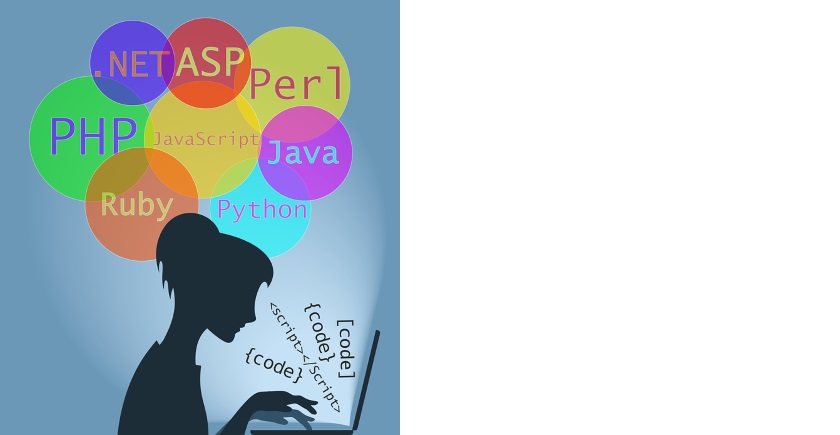 Russian engineers and computer scientists have a very high level of understanding of technical problems and their possible solutions and, according to a VDMA study, process orientation there has also progressed further than, for example, in East Asian companies. In principle, companies should look for development partners from abroad and ask the following questions recommended by the VDMA:
Am I familiar with the existing infrastructure?
Do cost advantages speak for themselves?
What training system is in place?
Is there a cultural or mental kinship?
Are there any language barriers?
Does the quality awareness meet my expectations?
Which experiences / offers are available?
Possibilities of outsourcing – Offshore Development Center
The key question in portfolio selection is whether the chosen activity is part of my core competence. It can point at different outsourcing possibilities.
Although the guideline concentrates on project outsourcing, the alternative of an ODC (offshore development center) should also be mentioned here.
With an ODC, a team is "rented" for a longer period of time and works exclusively for the client during this time. The minimum team size is 3 persons, but there are ODCs with several hundred team members. These people are contracted for at least one year. The team leader or—in the case of smaller ODCs—the entire team comes to Germany for 1–2 months at the beginning of the cooperation to get introduced to the existing technology by the client. The team then goes back to the nearshore country and receives its instructions by email or video conference directly from the client. Such a procedure also makes smaller projects and/or maintenance work feasible. However, this only pays off provided a long-term cooperation is planned, as the initial costs are relatively high.
Software projects, which are subject to constant change and development in cooperation with customers, are good for ODCs. System integration and testing, pure coding and the purchase of standard technologies, which do not represent the core competence, can also be outsourced in ODCs. The core competence should always remain with the customer.
Fit for Nearshore / Offshore
If you don't have your own processes under control, you don't even have to think about nearshore outsourcing. Fitness considerations can be reduced to this common denominator.
In order to successfully deal with the topic, various preconditions must be fulfilled at any company that has decided to evaluate nearshore projects.
Own culture
Experience with global projects helps much, but it's not a prerequisite for a successful project. The minimum requirement is the willingness to learn from other cultures and to question one's own internal behavior and processes. This requires an open corporate culture and, above all, the open internal communication channels.
Safeguarding jobs and locations
The effect of shifting tasks to existing workplaces has been particularly highlighted in the trade press. Here, figures from the USA, which always concerned call center relocations, were frequently projected onto the German market without review.
The fact is that manufacturing companies have not effectively relocated jobs to Eastern Europe or Asia with IT nearshore/offshore projects. The opposite seems to be the case: due to the learning effects of globalization, companies that have long experience in nearshore/offshore projects are better positioned and more competitive.
Especially in Germany, the language barrier makes a major hindrance inhibiting the drift of labor from abroad.
Owing to nearshore / offshore outsourcing, labor shortage at manufacturing companies can therefore be ruled out.
Project team
The employees
Experience shows that especially employees from the operative area below the management level are skeptical about the approaches often decreed by the company management before the first use of nearshore / offshore resources.
This can lead to considerable problems. There are known cases in which employees boycotted the projects for the fear of losing their jobs.
Far more often, however, employees are overwhelmed with the task to successfully manage and accomplish a nearshore/offshore outsourcing project, either because of language barriers or, more frequently, for the lack of managerial support at critical phases.
For this reason, nearshore/offshore projects carried out for the first time must be backed by management from the outset. A joint project team with the supplier (Steering Committee) is the solution here.
The team should have the necessary problem-solving, decision-making and interpersonal skills to achieve the common goals. There must be a balanced connection between different areas of employees' competence with regard to technical, social and methodological skills.
The employees must be clear on what they are individually and jointly responsible for and what the common big goal looks like. Management should also be employed in the learning processes as they play an important role here.
Authority to issue directives
A clear project structure with responsibilities and powers must be mutually adopted for the project. This is necessary just because of the geographical distance and cultural difference. It helps to prevent "frictional losses".
Project Management
Linguistic and cultural difficulties can lead to misunderstandings. Especially at the beginning of a project, continuous project controlling is highly recommended, which is guaranteed by an internationally experienced project management team. Ideally, the outsourcing partner speaks the same technical language as does the client. Experienced outsourcing companies take this into account by hiring multicultural and multilingual project managers for their international project management teams. In turn, the client is well advised to hand over the project management to an experienced, multicultural project manager. It can take 2–3 months to set up your own infrastructure.
That includes:
Scheduling the recruitment and training.
Planning pilot activities as pilot projects are very helpful for the beginning.
Successively carrying out the expansion of activities.
Creating special, project-related glossaries.
Exact definition of change management: what happens when requirements change, who can decide what, financial and scheduling implications.
Communication manual: who contacts whom by what means of communication (email, chat, telephone, video conference).
Project implementation begins when all participants are on board. Once the communication is established, initial problems are usually quickly reduced to a level equivalent to local outsourcing projects.
Reporting System
Regular reports must be established to ensure a secure flow of information within the project. This is the only way to ensure that both sides can react to changes in good time and that necessary corrections are incorporated into the overall project as quickly as possible.
Summary and outlook
What are the reasons for nearshoring projects, especially in Russia?
Cost optimization: with shrinking R&D budgets, outsourcing can enable successful projects that otherwise would not be feasible.
Improvements to delivery capacity: especially with strongly or rapidly changing requirements and resource requirements, cooperation with a nearshore service provider offers a considerable potential for rapid formation of development teams to facilitate deployment at locations that would otherwise not be possible.
Higher quality standards: de facto Russian companies in particular are in a position to show clear improvement potentials in quality. It is well known that Russia produces excellent mathematicians and physicists. In terms of work culture, Russians and Germans are very close. A simple proof is the fact that Russians who emigrated to Germany got quickly integrated into the world of work and, thanks to good education and determination, are highly recognized everywhere.
Better access to talented developers: with the looming loss of well-trained engineers and developers, the availability of external resources may become a matter of survival.
Competitive advantages: companies that have experience in nearshore / offshore outsourcing have their resources (personnel and financial) freed up, thus making them ready for investment into new projects.